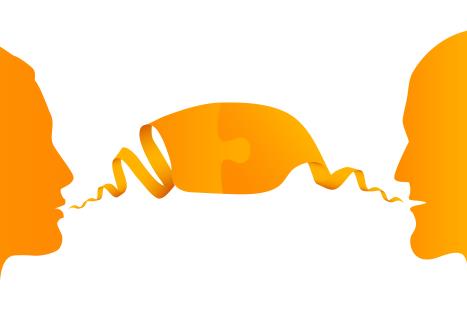 A provocative question. This is not about interpreting nonverbal behavior or playing Hollywood Game Night at the company picnic. It's about being tight-lipped with our employees when we could choose not to. It's about the messages we could be saying that would go a long way in engaging them, something we keep saying we want but can't seem to get out of our own way to create.
What do employees want? We have scores of studies that show us. Whether you review Ross DePinto's Emerging Leaders research for the Center of Creative Leadership in 2003 or Pew Research Center's work 10 years later, it's fairly consistent. Simply, as employees we want to enjoy our work, receive reward (intrinsic and extrinsic) for what we do and we want to be treated with respect.
Let's take some counsel from business woman extraordinaire, Oprah Winfrey.  No stranger to respect, gratitude, and enjoying work, she expressed some excellent thoughts in her 2011 talk show send-off about her experience. She spoke about the guests during the 25 year run of her show. "…and all 30,000 had one thing in common — they all wanted validation. … They want to know, do you hear me? Do you see me? Does what I say mean anything to you?"
Regardless of whether we are talking employees or guests, here are five sentiments I would like to hear a whole lot more of for support and validation in our business world. Let's engage by saying — and meaning — the right things.
Click

to find out What Are We Not Saying? And then learn 5 Ways to Speak in Order to Engage Employees on

ManagingAmericans

.
Sherri Petro, President and Chief Strategy Officer of VPI Strategies, represents VPI Strategies on the Expert Panel for Managing Americans. ManagingAmericans.com is a management blog with more than 300,000 monthly readers. Sherri contributes monthly to the Workplace Communication Skills Blog and is one of the most highly read columnists.